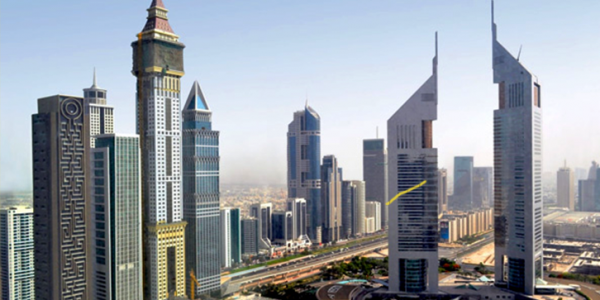 OVERVIEW
Design Concepts is an Architectural & Engineering Consultancy Firm with UNLIMITED licence of Dubai & Sharjah Municipalities, specialising in Urban Planning & Architectural Designs. Established in 1983 (over 35 Years completed), it is committed to creative designs, technical excellence and developing superior and cost effective solutions for its clients. Headquarters' in Dubai at Business Bay, Design Concepts has won over 1000 projects in various disciplines in architecture across the UAE and other countries. It has gained recognition for integrating state of the art designs with project management.
For over thirty-five years, the firm has been providing consulting services in a broad range of specialty areas. Design Concepts commitment to technical excellence ensures that our client's interest is met and surpassed. As the economy moves forward, future architectural challenges will require sound project planning & management, creative solutions and technological innovations. Design Concepts is ready to accept these challenges and provide their clients with the expertise to accomplish their goals.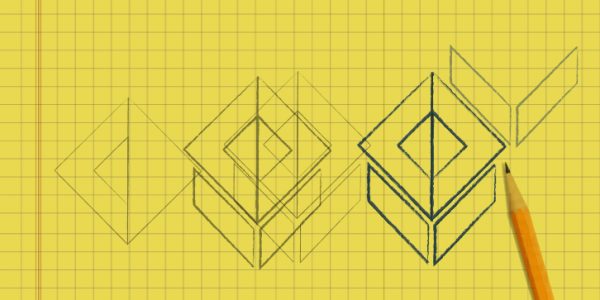 PHILOSOPHY
Architecture, an integral part of human civilization, has been the key link between culture, art, science, and technology. Although architecture began as a provision for the fundamental human need of shelter, it has evolved into a sphere that contributes to all human activities. Fundamentally it becomes the means through which we can define new
spaces and put our mark on nature's landscape. As architects we continually strive to find the balance between function and design, in order to reflect current socio-economic circumstances.
Architecture encompasses much more than mere house designing. It transcends the borders of art & technology and unknowingly touches every aspect of life. Architecture interacts with socio-economical, cultural changes and creates testaments on the time scale. Yet it is always fresh and young catching incredible shapes in infinite space. It is the unending improvisation of the good old lifestyle and the ever unfolding puzzle of time and space. It fulfills functional complexity with order and simplicity. It reflects the implicit peace, harmony and bliss behind the apparent chaotic, complex and uncertain universe.
MISSION
Designing spaces to achieve harmony, peace & bliss.
Functional approach complementing aesthetic forms.
Emphasizing the human element and values while keeping pace with technology.
Innovation, improvisation and integrity with professionalism.
Measure success in terms of client satisfaction, financial performance, and the realization of their objectives.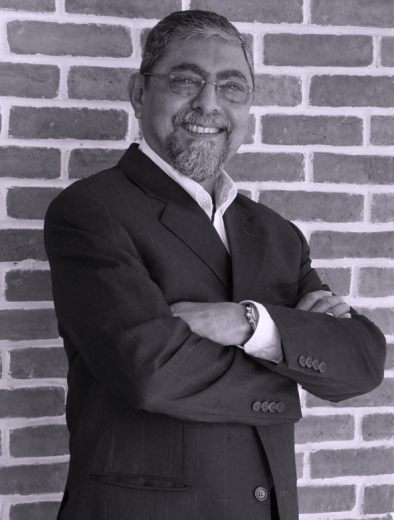 Founder
Ar. Girish Shirsalkar is the Principal Architect and CEO of Design Concepts. His journey in the world of Art and Architecture began four decades ago, when he passed his B. Arch (Bachelors of Architecture) in the late 1977 from one of the most reputed architectural colleges in India, Sir J.J College of Architecture which is affiliated to the Mumbai University, India. He has great passion for architecture and travelled to Europe before passing to explore architecture of the world.
On his return and completing academic studies he successfully completed his apprenticeship with eminent architect Late Mr. Charles Correa and worked with him for short period before making it to Dubai in a British firm  Fitch & Co. as an architect and gained valuable international experience.
From there on in 1983 he founded Design Concepts, an architectural and engineering consultancy firm and the rest is history.
"Architecture encompasses much more than mere house designing. It transcends the borders of arts and technology and touches, unknowingly every aspect of life. Architecture interacts with socio-economical, cultural changes and creates testaments on the time scale."
Ar. Girish Shirsalkar CEO
"Architecture is always fresh and young catching incredible shapes in infinite space. It is the unending improvisation of the good old lifestyle, and the ever unfolding puzzle of time and space. It fulfills functional complexity with order and simplicity. It reflects the implicit peace, harmony and bliss behind the apparent chaotic, complex and uncertain universe."
Ar. Girish Shirsalkar CEO
"We are what we repeatedly do, excellence then, is not an act, but a habit."
"All fine architectural values are human values."
"Design is nothing but a humble understanding of materials, a natural instinct for solutions and respect for nature."
"Architecture is sculpture with the gestures of human occupation."
"Architecture is the thoughtful making of space."
"Architecture is the will of an epoch translated into space."
" Good architecture is like a good therapy session, a good marriage, a good poem – gently and almost invisibly allowing you to be you, as flawed and as beautiful as you are ."
"Design depends largely on constraints."
"Space has always been the spiritual dimension of architecture, it is not the physical statement of the structure so much as what it contains that moves us."
"We shape our buildings. Thereafter, our buildings shape us."